With seven trails calling Heflin home, it should come as no surprise that we are Alabama's Trail Town. The trails range from bird watching to horseback riding to wine tasting. One of our most popular and newest trail is the Heflin Spur off the Pinhoti National Recreational Trail. Hikers from all over the country have taken the spur that leads you through beautiful Cahulga Creek Park and into historic Downtown Heflin. Whether you are kayaking the Lloyd Owens Canoe Trail or driving the Appalachian Highlands Scenic Byway, you are welcome to our charming, southern town. Heflin wishes you safe travels and happy trails!
---
Appalachian Highlands Birding Trail
The Appalachian Highlands Birding Trail is full of diverse habitats for birds such as farmlands, forests, and river-carved valleys. The trail is home to a beautiful and diverse group of birds, including the endangered Red-cockaded Woodpecker.
Cleburne County is home to five sites on the Alabama Birding Trail:
---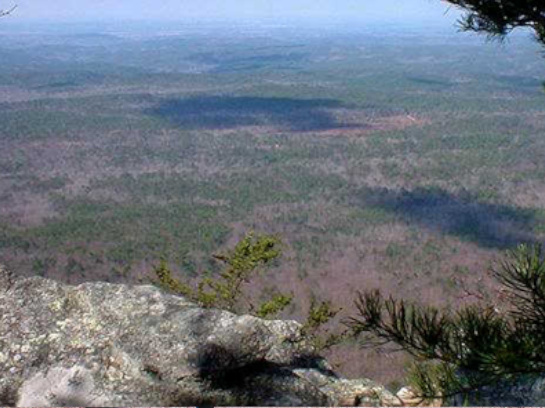 Appalachian Highlands Scenic Byway
This 80-mile trail takes visitors through some of the most scenic areas in the State of Alabama. The trail runs through four counties of NE Alabama including Cleburne, Calhoun, Cherokee, and Dekalb counties.
While traveling along the byway, visitors will pass through Historic Downtown Heflin. Stop in to visit our Historic Courthouse built in 1906, shop at one of Main Street Boutiques, or grab a soft-serve ice cream at the local favorite Tasty Dip.
More information on the Appalachian Scenic Byway
---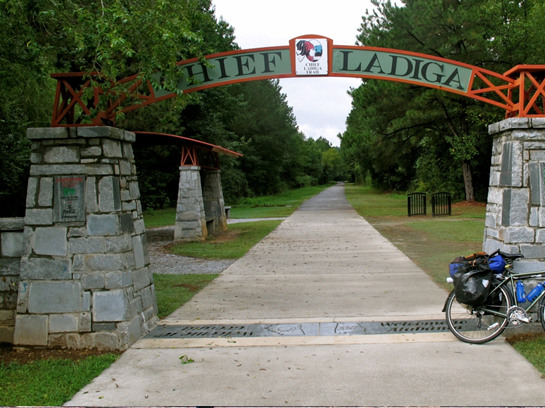 Chief Ladiga Trail
Created as a part of the Rails-to-Trails initiative, this 33-mile smooth asphalt trail stretches across Cleburne and Calhoun counties. The trail is perfect for walking, biking, running, and walking your dog.
At the Alabama-Georgia border, this trail links up with the Silver Comet Trail, which takes you deep into the heart of Georgia. Together these two trails form the longest paved trail in the United States at 95-miles long!
---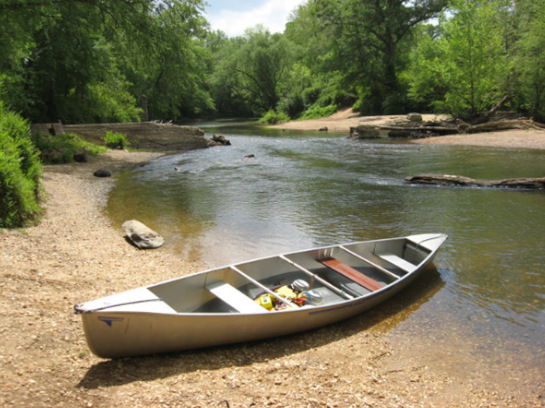 Lloyd Owens Canoe Trail
Minutes from downtown Heflin is some of the most beautiful, undisturbed scenery in Alabama. The Tallapoosa River, home to Lloyd Owen's Canoe Trail, is great for paddlers of all skill levels because of the mostly flat water and many places to get out and take a break along the way.
The access point is at Tallapoosa River Outfitters located Highway 46 in Heflin. This canoe trail is winds 44 -miles through of beautiful Alabama scenery and rural communities.. There is plenty of room to fish along the way as well.
---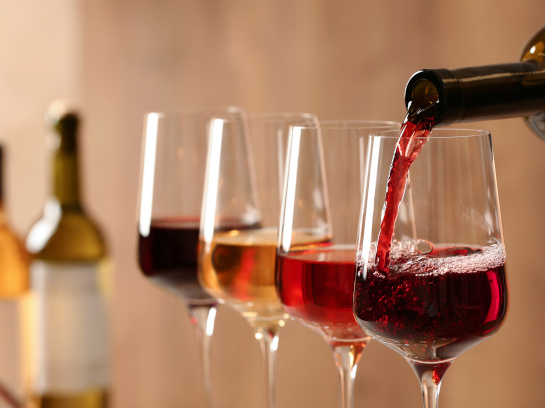 North Alabama Wine Trail
Located in the southern area of the Appalachian Mountains, the North Alabama Wine Trail features several wineries throughout the beautiful Alabama countryside.
Located in the southern area of the Appalachian Mountains, the North Alabama Wine Trail features several wineries throughout the beautiful Alabama countryside.
Heflin's very own High Country Cellars can be found along the trail. They offer unique, great tasting fruit wines, as well as onsite custom-made wines. The Tasting Room is open during normal winery business hours, but private tastings and tours are available by appointment.
Another nearby location on the NA Wine Trail is the Fruithurst Winery Company. Founded in 1894, this historic winery brought an economic boom when it first opened, and it remains as one of the most popular sites on the NA Wine Trail. They are known for their delicious Muscadine wine, which is made from their home-grown Muscadines.
---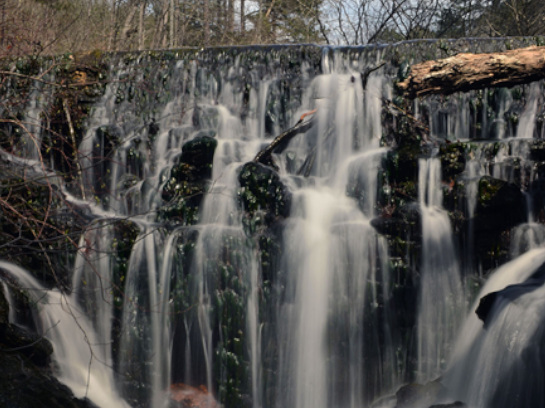 The Pinhoti Trail, Heflin Spur
This brand-new 3.5-mile spur of the Pinhoti National Recreational Trail brings hikers right into downtown Heflin. You can begin your adventure at the Heflin City Hall Trailhead or at the Forest Service Road 500 Trailhead.
There is plenty of parking, restrooms, and a hammock/recharging station available at Cahulga Creek Park, which can be found on the trail.
Along the trail, hikers can enjoy scenic mountain views, a view overlooking the Northfolk Southern Railway, Rocky Creek Waterfall, as well as fishing, disc golf, and canoeing at Cahulga Creek Park. Hikers can come into downtown Heflin to restock supplies, shop, or grab a bite to eat!
---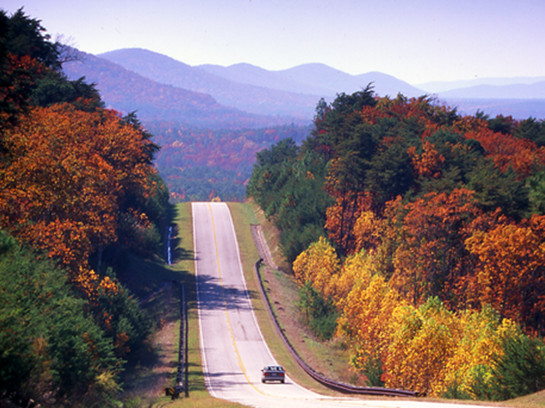 Talladega Scenic Drive
There is no better way to view Alabama than from on top of Mnt. Cheaha, and the Talladega Scenic Drive is just the way to get you there.
The 29-mile drive cuts through the southern part of the Appalachian Mountain range. The drive goes along Route 281, which begins near Heflin, and continues up to Mnt. Cheaha. You'll feel like you're on top of the world when you see the Appalachian Mountains around you and the small towns below on the drive up.
Visitors will get to experience the lush Talladega National Forest with an assortment of recreational activities such as fishing, camping, hiking, canoeing, and so much more!
---
Warden Station Horse Camp
With 30 miles of trail through the Talladega National Forest, Warden Station Horse Camp should be at the top of all hunter's and horseback rider's places-to-visit lists. There are 45 campsites for which are perfect for small RV's and tents. There are also four loop trails for hiking or picnicking.
Horseback riders can enjoy the three riding trails ranging from an hour-and-a-half to eight-hour rides. Campers can also enjoy a hike along the Pinhoti Trail, as well as a swim in Coleman Lake.
---
Statewide Community Mural Trail
Murals have long been a source of storytelling for communities. They represent the culture, history, ideas, and what the community means to the people that call those places home. Alabama has a very rich and long history, so communities all across the state have put up murals that represent their community in one form or another.
Heflin has made its place on the list with our iHeartHeflin Amphitheatre mural. It can be found at the town amphitheater, along with a large chalkboard wall for visitors and the community to show what Heflin means to them.